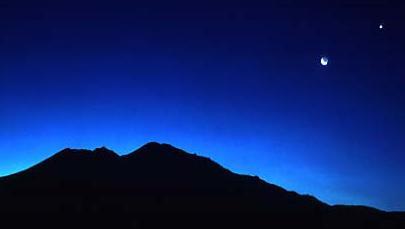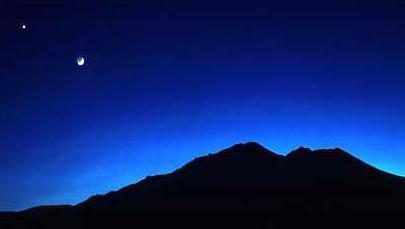 EnchantedTails

Katherine Morningstar
F3 Bengal Princess

Born February 28, 2006
Dam: EnchantedTails Morgan Fe Fay
Sire: Kingsmark Silver Storm of EnchantedTails

My beautiful, beautiful Katherine Morningstar!!!!! As soon as you glance at Katherine, you are captivated by her beautiful eyes and kind expression. Her eyes are the color of a small forest dwelling cat. Next you notice her wild pattern and fabulous horizontal flow of spots. Her coloring is my very favorite......a light honey or wheat background color with dark high contrast spots. And she is spotted all over! The photos below all seem to show her darker than her actual coloring, with the exception of the second photo. She has a wonderful long body and the look and movement of a cheetah. Katherine is a sweet, sweet girl who I love with all my heart.


Katherine tested
HCM normal at 1 1/2 years old.
Her dam has also tested HCM normal.


Katherine Morningstar's Name

Katherine is named after my friend, godmother, angel, and shaman, Katherine Morningstar PhD. Katherine is the most remarkable woman I have ever had the honor to meet. I am so grateful for her unconditional love and all the wisdom she has shared with me.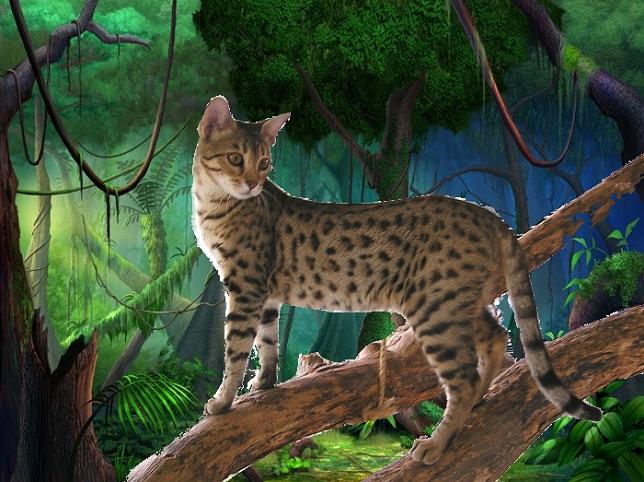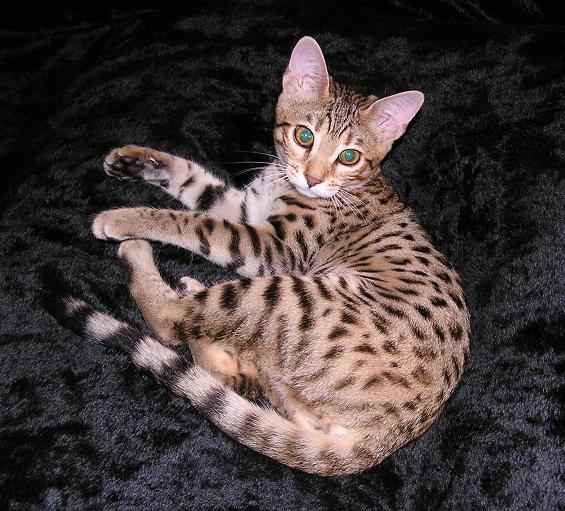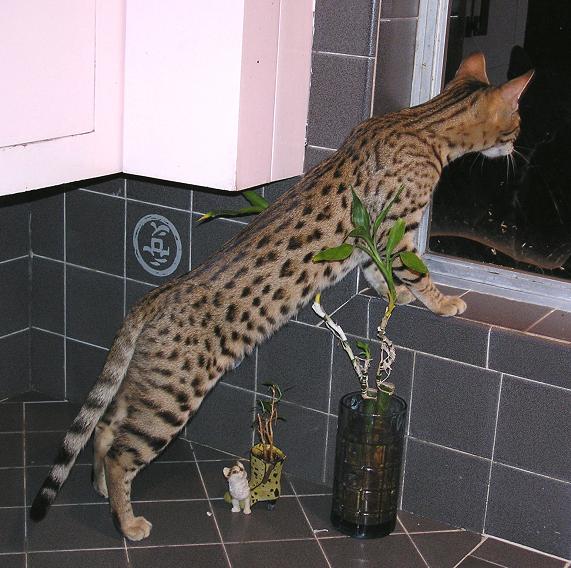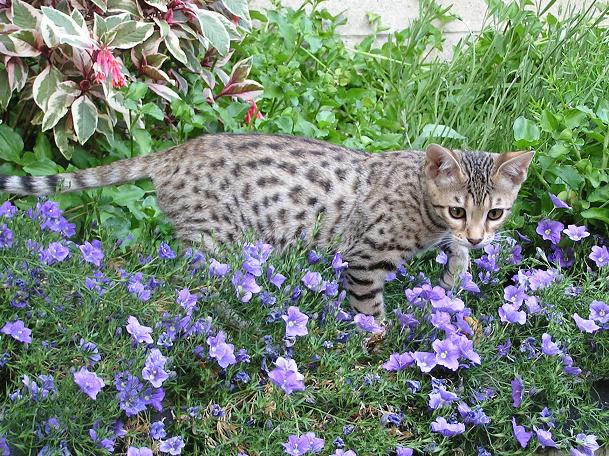 Click Here for Katherine's Pedigree

Contact Holly Erickson
La Habra Heights, Southern California
(562) 691-4702
or



Last updated 10/09/09


Copyright © 2006 Holly Erickson.
All rights reserved.
Star background and star bullet from