Thanks so much for stopping by to visit!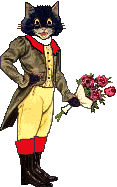 As web pages are updated with new photos, I will let you know about it here. This is also the place I can let you know about new Bengal kittens or cats we have, show news, and anything else of interest.
November 24, 2017
We have a lot going on, here at EnchantedTails Bengals! The cats and kittens to keep me busy, and I see that it has been quite a long time since I posted an update on this page!
Since my last post on this page, we have two new incredible Bengal studs join us! One comes to us from our dear friends in Paris, France, Agnes and Oliver of Asian Safari Bengals. How grateful we are for our gorgeous AsianSafari Marlon Brando! You can see photos of him on our Kings page.
The other stud we welcomed, was actually welcomed back again! Huge thank you to Janice of Amantra Bengals for sending Amantra Del Mar back to Oregon! Del Mar is truly magnificent!
We were fortunate to have kittens from Del Mar last year and have kept one of the boys to be one of our up and coming studs. Being that it is almost a year now, he seems to now be past up and coming and ready to do his thing! Fingers crossed!
We have a few fantastic Bengal kittens available! I took an extraordinary amount of time to post them as available, as I was feeling a lack of trust in potential new homes after a young lady conned me about wanting a Bengal as a pet only, and then proceeded to disappear off the face of the earth when I contacted her about providing the proof of alteration for her kitten, as outlined in the signed Sales Contract. I have been talking with my vet for several months now about the possibility of them doing early spay/neuter for me. That will alleviate this problem from ever happening again.
Our first time mother, EnchantedTails Amazing Grace had a stellar litter of Bengal kittens with our stud from Paris, France, AsianSafari Marlon Brando. Just two females left! They are pictured on my Available Bengal Kittens page.
EnchantedTails Decibelle has one remaining male Bengal kitten from her litter with our French boy, AsianSafari Marlon Brando. He is also pictured at this link: Available Bengal Kittens
EnchantedTails Rachani Belle has two young brown rosetted male Bengal kittens from Noahspride Hixpectation. I will be getting photos of them posted soon. They are 4 weeks and 3 days old today.
Our EnchantedTails Snow White was adopted last weekend. It took many months for me to be able to ultimately part with her. Parting with my retired cats seems to get harder and harder over time, rather than getting easier! They sent me a picture of Snow White with her new mom, and it made me sob like a baby, I was so grateful to see how loved she is already!
One of our early and extra special studs, who was retired a number of years ago, came back to us midsummer. I have given him so time to just chill, rather than rush him out to another home right away. Now it is time for our Stonehenge Disney to be paired with his loving, caring, comfortable forever retirement home. More information about him and the type of home we wish for him at this link: http://enchanted-tails.com/AvailableAdults.htm
October 23, 2015
New Bengal Kittens!!! Hurray!! These babies are super cute, super beautiful, and super sweet! This program is not allowing me to add more links to this page, but you can click on the "Available Bengal Kittens" link in the following post to see pictures of the new babies!
July 28, 2015
June 9, 2014
June 1, 2014
May 21, 2014
Updates to our Available Kitten and Cat page.............new photos of Belles on Her Toes kittens, as well as a picture of Snow White and her baby!
May 20, 2014
Oh my...........I see that it is two years since I added what is new on this page!!! That is a sign that Bengals and life have been keeping me very busy! We do have some new Bengal kittens that I just posted to our Available Kitten and Cat page.
Noahspride HiXpectation is a new stud to join our program. Thank you to Margie Heil of Snopride for allowing him to come here. He has sired superb offspring who are consistently placing first or second with just about all the show judges, including the #3 International Bengal, Snopride Spartacus!!! Great pattern, super contrast, small ears........which are so hard to come by. You can see HiXpectation on my updated Kings page.
Also, I kept a fantastic male from a breeding between Fairytale Rose and the majestic Amantra Del Mar. I have named him EnchantedTails Diego. You just have to see his pictures on my Kings page!
Planning to retire several cats once my current kittens sale or the purrfect family places a deposit on the cat. So difficult to part with these cats who have been my pets for the past several years. But I have to remind myself that the cat will love being able to receive ALL the attention from their new family, and I will be enhancing the life of the family who choses to give the cat the forever home. You can see my retired breeding cats at this link: http://enchanted-tails.com/AvailableAdults.htm
EnchantedTails Snow White and Noahspride HiXpectation had one brown marble female Bengal kitten on April 20, 2014. She is such a doll!!! You should see mom doting on her and continuing to carry her onto my bed! I will be getting photos of her on the website before long.
March 19, 2012
Another kitten, Gesih'Aphrodite, from EnchantedTails Shania of Asian Safari and SC Absolutely Walk This Way of Asian Safari wins

BEST IN SHOW two days in a row in Switzerland!!!

A littermate brother, name Warrior received

2nd BEST IN SHOW!!!!

WOW...........we are so proud to have been a part of this and send our warmest congratulations to the kittens' owners and of course, Agnes!!!
March 18, 2012
You must check out our new boy here from Amantra Bengals! His name is Amantra Del Mar. Del Mar seems to have it all..............fantastic profile, adoring face, and rosettes and pattern that don't quit! I want to express my sincerest gratitude to Janice of Amantra for allowing Del Mar to grace us here at EnchantedTails! Pictures of Del Mar are on the "Kings" page at http://enchanted-tails.com/Kings.htm
Also, more exciting news from France! EnchantedTails Shania of Asian Safari was bred with SC Absolutely Walk This Way of Asian Safari. They had a lovely litter of kittens. One of the kittens, Dictu "Debbie", was shown by her new owner, Doriano. At the show she was:
Best In Show
Nominated Best in Show
A warm congratulations to Agnes and Doriano!
February 14, 2012
My gosh, I see that it has been a long time since I have written news! Well, we have great show news from Paris, France. Agnes of Asian Safari located in Paris, has done a wonderful job with our girls there. This past weekend, EnchantedTails Shania of AsianSafari became :

CHAMPION FIFE
CHAMPION LOOF (French), and
Earned her first point (CACIB) for International Champion!
Previously, after having arrived in Paris just 10 days earlier, Shania went to her first cat show and won:
Best In Show
Best Variety
Nominated Best In Show
Second Best Kitten of 70 kittens
September 24, 2010
Here we are, now in St. Helens, Oregon! I searched the whole country and other countries (by internet), looking for a new home for myself, my cats, and my dogs. It took about two years of looking, but with the help of a wonderful realtor, we finally found a wonderful new home. We actually moved here in December of 2009. It just hasn't been until now that I have had free time to sit at the computer for bit.
Moving all my cats and dogs from California to Oregon was quite an adventure! Thank goodness for the help from my friends. Setting up accommodations for all the cats is an ongoing process. With colder weather here, I had the garage insulated and painted, so my spraying males and females in heat could stay nice and cozy. We have several bedrooms for queens to have their kittens, should the queen not get along with the other cats in the house. I have hopes and dreams for a lovely cattery expansion.
After all this, I am really hoping that the economy will allow me to continue breeding Bengals. After 10 years of being totally devoted to breeding and to my cats, moving to a new state, and buying a house for the cats, it would be devastating to be forced to give it up.
Backtracking a bit, we were crazy excited and so very honored with our show wins at this past year's Biggest and most Important Bengal Cat Show in World, On Safari. You probably saw our show brag on our EnchantedTails home page, so I won't recap all our cats' awards here again.
Recently, our good friend, Margie Heil of Snopride Bengals, showed our EnchantedTails Wow Factor at the TICA Annual Cat Show in Santa Clara, CA for us. Wow Factor received a

4th BEST of 114 kittens and 35 breeds who came from around the world to the show, as well as a couple Best of Breed awards.

Still doing a lot of work to get moved in here, with landscaping, finding the best place to hang pictures, and sorting through a few remaining storage totes. I only have one to two hours a day for doing that kind of thing, after taking care of the cats, so it seems like slow going, but the end is coming into view! Then I can get back to getting pages of my newer cats added to my site, and also the wonderful pictures of kittens we have sold who are living in Great Homes!
November 10, 2009
I see it has been some time since I have updated this page with news! Not for lack of news though :) I have some great show news, new kittens, and a new house.............I just don't know where for sure yet! As it is late tonight, I will provide some details in the next few days.
August 2, 2009
Last weekend we attended the SW Regional Show with two of our kittens. The competition was incredible, with 75 kittens entered in the show. We were so happy that Gogees DancenDaze of EnchantedTails earned

4th Best Allbreed Kitten! This is 4th out of 75 kittens!

He is only 4 1/2 months old.

The other girl I showed was EnchantedTails Trixie Belle. She was just old enough to show on the second day of the show, just turning 4 months old. She earned a

10th Best Shorthair Kitten in the show!

We are very proud of our babies, and had a great time at the show.

Updated photos have been posted most of the EnchantedTails Ruslana and Calcatta Custom Made kittens. ALL of the kittens are fabulous!
http://enchanted-tails.com/RuslanaKittens.htm
We have a number of adult Bengal cats we are retiring. Please click the following link if you know you can provide them with a wonderful home. http://enchanted-tails.com/AvailableAdults.htm
July 12, 2009
We have an awesome new male kitten for our breeding program! He is a stunning boy and such a wonderful example of the Bengal breed. He comes to us from Gene Ducote of Gogees Bengals. Welcome Gogees DancinDaze of EnchantedTails. You can see pictures of him and some of our upcoming girls at this link: http://enchanted-tails.com/KeeperKittens.htm
EnchantedTails Jewell of Snopride was shown at the Mid Pacific Regional Cat Show in Reno, NV last weekend. She earned 9 finals over all, two of which were Best Allbreed Kitten of the show! Thank you for showing Jewell, Margie!
Please have a look at our Available Bengal Kittens and Cats. I have just posted pictures of a beautiful litter from world renown SGC Calcatta Custom Made and EnchantedTails Ruslana. You can see the litter here: http://enchanted-tails.com/RuslanaKittens.htm
Also, we have updated photos of Stonehenge Belle Starr's and CH EnchantedTails New Millennium's Bengal kittens. One female is waiting to be shipped. The male Bengal kitten just became available today. Go here: http://enchanted-tails.com/BelleStarrKittens.htm
EnchantedTails Candyland and CH EnchantedTails New Millennium have a lovely litter of four kittens. Don't miss out on these beautiful and friendly Bengal kittens! http://enchanted-tails.com/CandylandKittens.htm
In case you have been wondering about the sale of our home........we were in escrow again for several months. The sale was contingent upon the Buyers' selling their home. They were not getting the price they were hoping for on their house, so they pulled out. I am more than happy to remain here! In fact, my dream is to buy this house from my siblings, as well as the 4 acre empty lot next door. I would like to create a nature preserve on the empty acreage. We have so much wildlife around our home, as the wild animals get crowded out of their natural homes. I am passionate about my dream to create a place for them to live unharmed and unthreatened.
June 20, 2009
We have another new Champion! EnchantedTails Gingersnap earned her

CHAMPION Title

at her first adult cat show. Congratulations, Gingersnap!
May 7, 2009
February 3, 2009
It has been a busy time the last couple months! I sincerely apologize for falling sooooo far behind on my email correspondence. I immensely appreciate the photos some of you have sent of your EnchantedTails kittens or cats. Seeing the photos makes my heart sing with happiness. Thank you, and I will be writing to you as time allows!

Photos of all our kittens are now posted. Enjoy the litters from the Available Kittens and Cat page: http://enchanted-tails.com/kittens.htm
January 24, 2009
Happy New Year, everyone!!! I wish you all peace, joy, love, and prosperity in 2009.

It has been about six weeks since I have had reliable internet service. Consequently, I am way, way behind on responding to emails. If you need to talk to me, please telephone!

New photos of been added of Candyland's and Illuminati's Kittens. Go to this link to see them!
http://enchanted-tails.com/CandylandKittens.htm

I have also completed adding photos of Shakira's and Disney's Bengal Kittens. You can visit this link to see them.
http://enchanted-tails.com/ShakiraKittens.htm

We have a couple group photos of Vasilisa's and Disney's kittens on this page.
http://enchanted-tails.com/VasilisaKittens.htm
December 19, 2008
Our move fell through, and we are still here!
The day before escrow was to close, we were informed our Buyer's loan was pulled and denied. We waited a couple more weeks for alternative loans to come through for them. With no loan in site for the Buyer's, we finally had to cancel the sale. So we are here, and we do have several litters of fabulous kittens available! These kittens are some of the best we have ever had.

I have only intermittent internet access. Verizon will not come to fix the problem until January 5, 2009. Therefore, should I not be able to access the internet, and you have emailed me, please call (562) 691-4702.

I will post photos of our kittens as our internet access allows! Extremely frustrating to wait 3 1/2 weeks for Verizon to come fix the problem!
November 26, 2008
New photos of Katherine Morningstar's and Stonehenge Disney's litter of Bengal kittens are posted.........finally!!! http://enchanted-tails.com/KatherineKittens.htm
As my computer time is limited right now, please read the update on Katherine's Kittens page!
NOTE: If you have emailed me, I WILL RESPOND to your email in the next day or two!!!Hoping I can get all caught up today on answering emails.Thank you for your patience during this time.
October 12, 2008
OK, everyone, as you may already know, we will be moving very soon. We have found the house and property that will be ideal for the cats and for us! If you pray, please pray! If you send white light, please do that! Or if you hold good thoughts, please do! We want this place so badly that I am having chest pains waiting through all the uncertainties! I know that whatever happens will be for the ultimate best, but I have searched the United States for our new house and feel that this one is IT...........in fact it is the only one that I have wanted! So please help by keeping us in your prayers and good wishes.
September 24, 2008
We have a new litter of Bengal kittens from Briar Rose and Disney! These kittens were born August 18, 2008. Please enjoy their photos at
http://enchanted-tails.com/BriarRoseKittens.htm
Katherine Morningstar and Disney had a litter of three kittens on September 18, 2008. All brown rosetted beauties. Photos will be coming when they are four to five weeks old.
Our retired Queen Annes Lace has a wonderful new home now with a lovely family.
We've added a photo of our retired stud, Mr Mojo Risin, on our Great Homes pages, as he does indeed have a Great Home!
http://enchanted-tails.com/GreatHomes2.htm
September 4, 2008
August 31, 2008
More photos of Vasilisa and Illuminati's beautiful Bengal Kittens have been posted. http://enchanted-tails.com/VasilisaKittens.htm
August 29, 2008
Updated photos of Vasilisa and Illuminati's beautiful Bengal Kittens have been posted. http://enchanted-tails.com/VasilisaKittens.htm
August 16, 2008
I would like to apologize for the delay in posting photos of our gorgeous new Bengal Kittens, as well as answering emails in a timely manner. We are selling my mother's house. The time I usually spend on the computer has been devoted to making sure the house and two acres of land looks practically perfect! Thus my email correspondence and website updates are quite a bit behind.
Vasilisa and Illuminati had four beautiful brown rosetted kittens on June 13, 2008. You can view their photos here: http://enchanted-tails.com/VasilisaKittens.htm
I have taken our young boy, New Millennium to two cat shows in the past couple months. He has done great! He came home with two BEST Allbreed Kittens, a 2nd BEST, 3rd BEST, and 5th BEST. These awards are not just with the Bengals, but with ALL the breeds of kittens entered in the show! Of course, we are very proud of him!
Regretfully, we are offering our lovely Queen Annes Lace to a loving forever home. As can happen so easily with breeding cats, Anne got pyometra. I had hoped to breed her a couple more times, but was forced to retire her. She is a very sweet and special girl. The new family who decides to adopt her will be very lucky indeed. You can see her on this page: http://enchanted-tails.com/Anne.htm
June 24, 2008
June 13, 2008

May 17, 2008
May 16, 2008
May 6, 2008
EnchantedTails Lillie Belle has been retired and has gone on to a wonderful new home. We will miss her here very much! One of her kittens went with her, so I believe she will make the adjustment more easily.
Mr Mojo Risin has been neutered and is looking for a loving forever home. He is the sweetest cat ever! Everyone who has ever met him is going to really miss having him here. I have decided to just stick with brown spotted/rosetted and brown marbles.
New photos of Katherine Morningstar's and Mr Mojo Risin's litter have been added. Click here to see: http://enchanted-tails.com/KatherineKittens.htm
Have a look at the new photos of EnchantedTails New Millennium (Newman). We are keeping him as our new stud boy. He went in a cat show at four months old where he earned a Final.......top 9 of all the kittens and all the breeds entered in the show! Not bad for such a young boy! His photos are here until I create a page for him: http://enchanted-tails.com/AuroraKittens.htm
February 22, 2008
New photos of Anne's and Mojo's kittens are posted to Queen Annes Lace Kittens page. My apologies that I was delayed in getting them added. My mother had to be hospitalized then passed away on February 9, 2008. She touched many lives and will be greatly missed. The day after she passed, the darn flu bug got me. Thus the delay in posting all the kittens' pictures. This is the link to the new photos: http://enchanted-tails.com/AnnesKittens.htm
There are also a couple new photos of Aurora's and Megabyte's kittens posted at this link: http://enhanted-tails.com/AuroraKittens.htm
February 6, 2008
I have added some wonderful new photos to the Great Homes pages. On Great Homes page 3, I have added a link to "Leopi's" MySpace page. He has some super photos! Fun, fun page! http://enchanted-tails.com/GreatHomes.htm
Please visit our page About Bengal Cats. A wonderful customer was gracious enough to allow to embed a couple videos of their cat, Boulder. You can see him enjoying a bath and also jumping to the music. Don't miss Boulder's photo at the airport either! http://enchanted-tails.com/BengalCats.htm
February 5, 2007
Our beautiful girl from Briar Rose and Illuminati has a webpage now. Her name is La Vie En Rose. I call her Rosebud. Please enjoy her at this link: http://enchanted-tails.com/Rosebud.htm
The Available Kittens page has been updated!!! We have photos of Queen Anne's and Mr Mojo Risin's gorgeous boy. Also posted are photos of Stonehenge Disney's and Goldilocks' first litter! Be sure to also check out the photos of Aurora's and SGC Millwood Megabyte's litter. See the kittens at this link: http://enchanted-tails.com/kittens.htm
December 14, 2007
November something, 2007
EnchantedTails Goldilocks now has her webpage up! I will be adding some interesting tidbits about "Goldilocks and the Three Bears". Right now, you can view her page and see her photos at: http://enchanted-tails.com/Goldilocks.htm
November 17, 2007
October 22, 2007
October 15, 2007
October 13, 2007
September, 2007